PLEASE WAIT.... NEW SITE LOADING....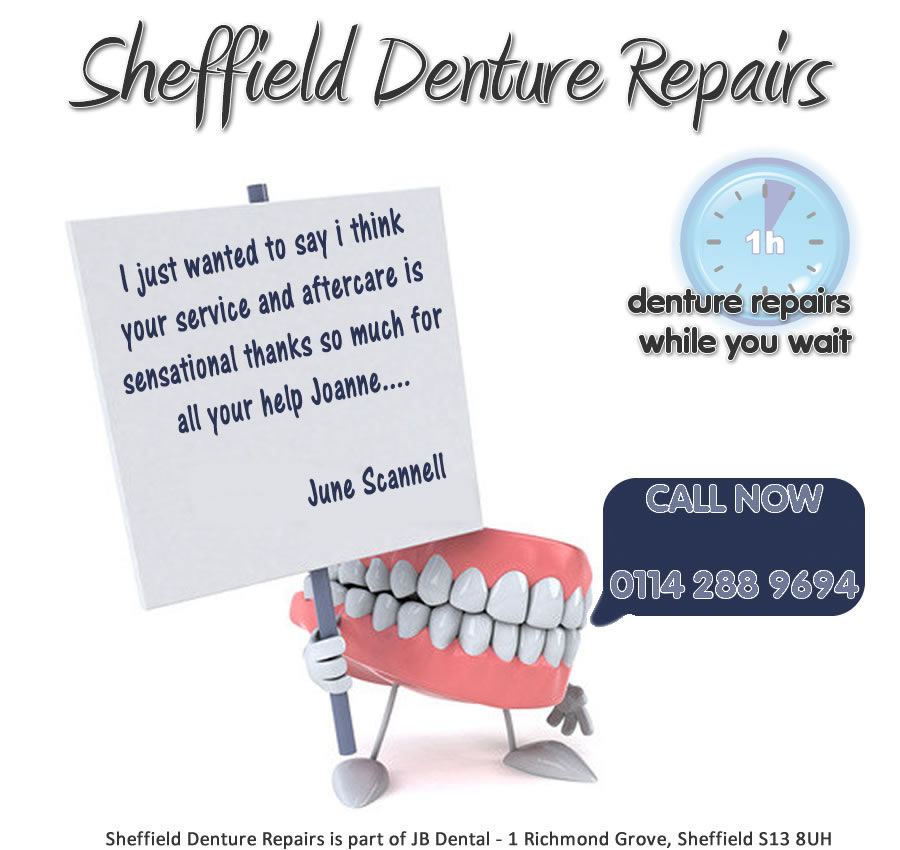 Sheffield Denture Repairs - Copyright 2015-18
Sheffield Denture Repairs can fix or repair your cracked or broken dentures and while you wait. A crack in your denture or a fracture in your false teeth is a real nuisance, but you don't have to put up with broken or cracked dentures anymore because we can repair your dentures while you wait. We can repair most cracks, dentures broken into two pieces and multiple fractures as well as replacing broken and chipped false teeth. We can also add new teeth onto existing dentures. In the case that your dentures may be unrepairable or not economical to repair we will recommend the best course of action for you. Denture Repairs are quick and easy. Our denture repair service in Sheffield South Yorkshire is available by calling the number above.